Guest Stories
The Best place resort I have visited till now. The condo was absolutely gorgeous, immaculate and well equipped. The location of the condo was absolutely perfect, from the balcony we could view the sea and feel the cool breeze, the beach was very clean and the water was clear, the pool was beautiful, clean and the environment was just perfect, this is just the perfect place to Come in to relax and chill. The scenery was absolutely amazing and it was a relief to walk in such of quiet and peaceful environment, the view of the sunset from that point was mesmerizing. I must say this is the best resort in Puerto Peñasco. We had a wonderful experience, every staff member were delightful and eager to help, we stayed for 7 days and can't wait to go back. We strongly recommend this beautiful place if you are looking for a perfect place to relax and chill. Thank you Esmeralda Beach Resort!!!!!!! See you soon 💕🥂
You can't beat Esmeralda beach resort for there sunsets!!!
Aquí les compartimos unas fotos de compromiso #SaveTheDate que tuvimos esta semana en la playa de nuestro bello puerto, muy acorde a este calor ☀️ 🏖🍻 ah y ¡dijo que si ! Muchas felicidades 🎉
What a great event at the Esmeralda Beach Resort and Diego's Tiki Bar to celebrate the Mexican Independence Day. We are blessed to be a part of this community. If you are ever interested in buying property in Puerto Penasco please let me know right away.
Las vistas únicas, calidad en los terminados, tranquilidad y seguridad
Love every minute great views
These past 2 months have been a little crazy for me. I finally had some time to myself, you know, refresh my internal webpage. Time to look deep into my coding, pick apart my algorithm and enjoy the moments that are irreplaceable. 🔍 Honestly, I feel great. I feel proud of myself. I feel motivated to keep going. I want the future me to continue to look back on these moments and say "damn, you really did that." 🥺💕 So my message to you today is to just KEEP GOING. But not just cruise by, really GO FOR IT. LIVE fully in your present moment. LOVE to your highest capacity. This is your time, this is your story, this is your spotlight. It takes time, it takes refreshing & reflecting. But don't you ever quit. Do it for you and only you! ✨ You got this. I'm rooting for you! 💪🏽
A little R & R 🏖 #diegostikibar #esmeraldaresort #puertopenasco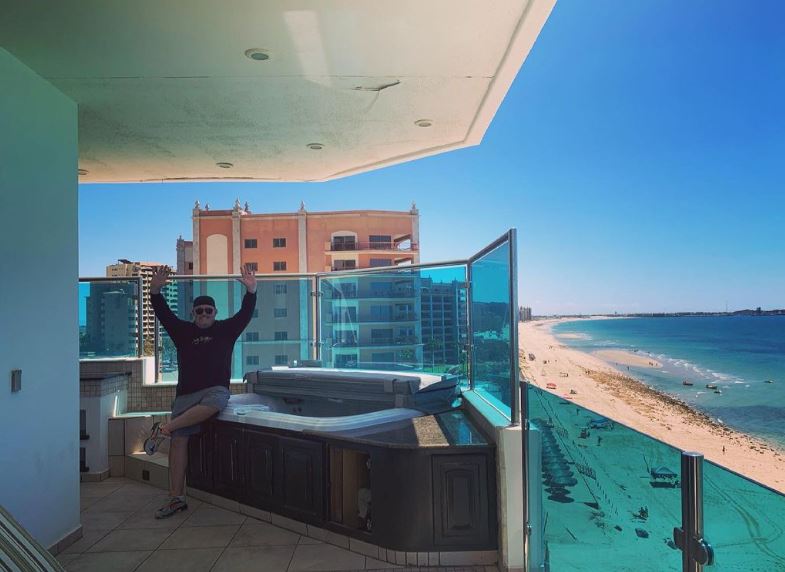 Penthouse vibes! Preppin' properties for this upcoming weekend. This condo has a hot tub on the patio. Private message me for your next beach vacation!! 🌊☀️ #esmeraldaluxuryresort #puertopenasco #beachlife
This past week I took a spontaneous trip to Puerto Peñasco, Mexico with my hubby and friends! We took this trip to do something nice for ourselves after finishing one of our semester in college! I had so much fun in just a couple days! It's literally so nice to be able to just get up and get away from home for a bit. Just being able to appreciate a different lifestyle is meaningful to me! I also got lucky to wake up to dolphins!🐬 *swipe two times to see a great shot of my hubby! 😍
Send Story